About ADI Bromsgrove Driving School
The ADI Bromsgrove Driving School is run by a Bromsgrove based Driving Instructor who offers exciting and progressive driving lessons....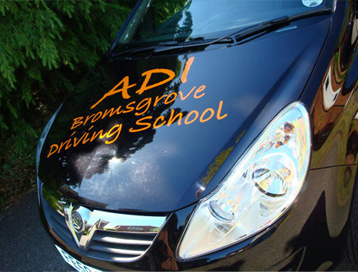 Undertaking driving lessons and passing your driving test is one of life's greatest achievements. Having the new ability to drive can make a huge change to your lifestyle, allowing for new opportunities such as higher independence and the freedom to travel and even greater career prospects.
ADI Bromsgrove Driving School specialises in developing safe and competent drivers through one-to-one training with theory and practical on-the-road exercises. The tuition from ADI Bromsgrove Driving School not only prepares new drivers for their driving test, but grows each pupil into a confident and knowledgeable driver for life.
Fact: The DSA (who set the test) say that, on average it takes more than 40 hours of driving lessons and more than 20 hours private practice to pass the driving test. By being 'choosy' when finding a driving school, you can keep your hours to a minimum!